Travelling Back
Up at 5 for cake and coffee before heading to the airport. Only Evany is awake and comes along for the ride!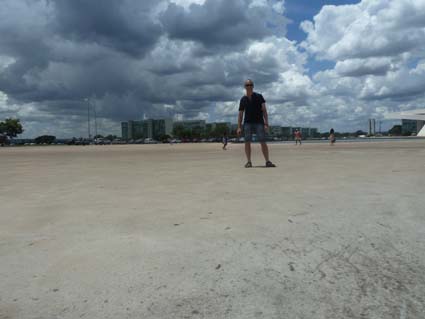 Stopping in Brasilia I ride into the centre which is quite extraordinary in it's simplicity of government design. At the Museum there is an exhibition that shows the terror of the destruction of the Amazon. Here are some of the images…
This is not something we can ignore any more and later talking with Jez on Skype from the airport he remarks on the power of the image that we wrote about earlier – driving form 8 hours through land that was once all forest. I wonder how this project can work on this in any way ?